Owensboro Kentucky Man Kills Himself, Death Related To Sex Abuse Claim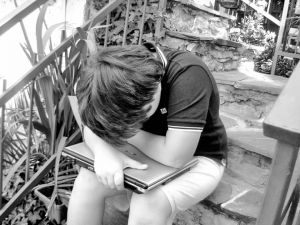 A 23 year Kentucky old man was found dead in a catholic school parking lot after he shot himself in the head. Prior to committing suicide, the 23 year old posted online criticism about a few priest where he attended high school, which was the parking lot he was found dead. The dead man had graduated form the high school in 2006. He posted online that the abuse in the church is "real" and that he hopes to "save at least one child from the pain and torment that I had to go through."
Abuse of children is one of the most horrific crimes possible. It is an act perpetrated by those in positions of power and influence over the young, and takes advantage of the children's innocence and position of weakness. Institutions like churches and schools who allow this activity to occur are as guilty as the offenders themselves, as it is the role of such places to protect children and take steps to prevent such abuses.
In cases of child abuse and sexual abuse of children, the children have legal claims against the offenders, and potentially against the employers and institutions which are responsible for supervising the children. In cases where suicide results from the abuse, the Estate of the victim can bring a wrongful death claims also.
The scars and injury from abuses to children continue for years into adulthood and can ruin lives of the victims and their families. Victims often find the need for a lifetime of therapy and often turn to drugs, alcohol, and even suicide to avoid the pain, mental anguish, and guilt they feel for having been a victim.

Justice requires not only the offenders be criminally convicted, but the institutions that have allowed these terrible events to occur and go unchecked to be civilly liable to the victims. The victims of child abuse deserve to be compensated for what the have endured, what they have to live with, and monetarily for what they will need to pay for future care and therapy.
For more information on the rights of children who have suffered abuse at the hands of institutions that have allowed such to occur, contact Kentucky child injury attorney Brent T. Ackerson by clicking here, or call the Ackerson Law Offices at (502) 882-5176 for a free consultation.