Kentucky Personal Injury Settlements For Children Require Court Approval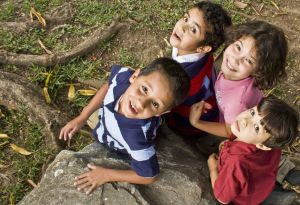 In Kentucky, when personal injury cases involve minor children, under the age of 18, the lawsuits are required to be brought in the name of an adult. Usually these types of claims are brought in the name of a parent of the child, specifying that the case is as guardian and next of friend of the minor child, who is named by initials only. This is standard for claims involving any type of personal injury claim, from auto accidents to dog bites.
Once the claim been settled through negotiations it will require Court approval to final the settlement. If the settlements are over $10,000.00, they will require a conservator be appointed fro the funds and yearly accountings will have to be filed with the courts. If the settlements are under $10,000.00 KRS 387.280 will govern what approval will be needed. Minor child settlements under $10,000.00 require the court to take evidence that the child is under 18 years of age, in the custody of his or her parents, and that the parent agrees to serve as trustee of the funds, using them only for the health, maintenance, and education of the child. Once such evidence is before the Court, a motion can be made to allow the settlement to be finalized.

For more information on settling children injury claims with insurance companies or through lawsuits, contact Kentucky child injury attorney Brent T. Ackerson by clicking here, or call the Ackerson Law Offices at (502) 882-5176 for a free consultation.