Kentucky Police Chief Whistleblower Lawsuit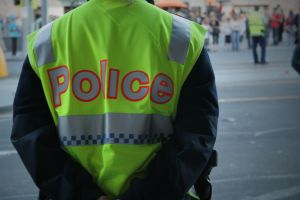 Former Junction City Police Chief Jimmy Gipson has filed a Kentucky whistleblower lawsuit alleges he was fired by Mayor Jim Douglas in retaliation for calling another police agency after the mayor appeared to be drinking on the job. Gipson is seeking reinstatement to his former job, backpay and an unspecified amount of punitive damages for sullying his reputation. Junction City is also named as a defendant. It is alleged that Douglas fired Gipson, longtime police and fire chief in Junction City, on Dec. 29, 2011 without a public explanation. On Dec. 30, Gipson received an official letter signed by the mayor stating he was terminated for "insubordination and continual disregard for city policies." The lawsuit alleges that Gipson was working inside the city firehouse Dec. 29 when Douglas drove up in a city vehicle and began to yell and act belligerently. Smelling alcohol on the mayor, Gipson called the Boyle County Sheriff's Office, which passed the matter on to Kentucky State Police.
The Kentucky lawsuit claims that state police arrived and performed a portable Breathalyzer test on the Mayor and found his blood-alcohol content was .04. A person in Kentucky is guilty of a DUI if they operate a motor vehicle with a blood-alcohol content of .08 percent or higher. The suit further alleges that immediately after the incident, Gipson was called in to City Clerk Susan Music's office and told to sign a resignation later and turn in his police gear. When Gipson refused, Douglas entered the office and fired him on the spot.
This is a classic case example of a Whistleblower lawsuit. The Kentucky Whistleblower statute is KRS 61.100 et seq. and requires that suit be filed within 90 days of the retaliatory action occurring. In cases like this, the Plaintiff is required to prove:
(1) that he was a government employee (as here a police officer);
(2) that he made a good faith report of a suspect legal violation to the proper authorities (as here he suspected drinking and driving, and reported it to law enforcement); and (3) that the report was a contributing and material factor in the decision made against him (the proximity in time between the report and the action taken against him, as is here the same day, will support such a finding).

Government employees who are victims of retaliation under the Kentucky Whistleblower laws can sue for heir jobs back, lost wages, and the statute specifically allows punitive damages to punish the offenders and discourage future type conduct.
For more information on the rights of government workers who report government problems, illegalities, or abuses, contact Kentucky employment attorney Brent T. Ackerson by clicking here, or call the Ackerson Law Offices at (502) 882-5176 for a free consultation.