Paducah, Kentucky: Andrew Hobbs Hurt In A DUI Auto Crash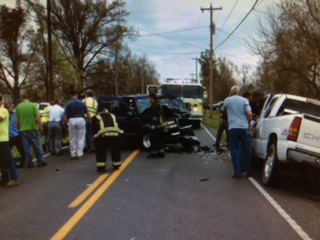 An two pickup crash injures an innocent driver in Paducah. Andrew Hobbs, age 24, of Paducah, Kentucky, was injured after the pickup he was driving was hit head on by another truck driven by a driver charged with a DUI. The crash happened at 9:00 a.m. Wednesday on Old Mayfield Road. The driver charged with the DUI was also charged with driving on a suspended/revoked license.
While this is a strong case of liability on the other drivers part, this will be a complex legal matter for Hobbs, as insurance coverage may be limited due to the nature of this accident. Experienced attorneys will know to look for extended insurance coverage so as to try to maximize the legal recovery Hobbs will be entitled to under Kentucky Law.