On Valentines Day, Shirley DeFelice Killed In Car Crash On Taylorsville Road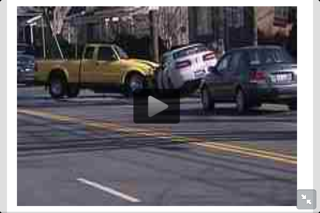 A tragic car crash has happened near Bowman Field, killing a person. This one hits home for this law firm, as it is an area well known to Attorney Brent T. Ackerson, who represented that area on the Louisville Metro Council, and still represents the adjacent area.
Shirley DeFelice was killed while driving her car on Taylorsville Road, near the intersection of Kings Highway and Valletta Road. Police reports indicate that a yellow truck crossed into the lane of on coming traffic and hit a white Lincoln driven by an elder woman. The elderly woman was taken to the University of Louisville Hospital where she later died from her injuries. The driver of the yellow truck and a passenger in the white Lincoln were also taken to University Hospital with injuries.
Reports indicate that this auto accident is the fault of the driver of the yellow truck. As such, the passenger in the Lincoln will have personal injury legal claims against the driver of the truck, and the Estate of female driver of the Lincoln, who was killed due to the crash, will have wrongful death legal claims against the truck's driver. The legal damages from accident like this that are recoverable under Kentucky law can vary from lost wages, medical bills, pain and suffering, future medical costs, and in the case of death, a loss of lifetime earning capacity claims. Even in cases of death involving an elderly person, there is still a substantial loss of earning capacity claim. When a person is killed in an auto accident, an Estate must be established to handle the legal claims on behalf of the deceased and for the benefit of the deceased's family.

For more information on the legal rights of persons injured in auto accidents or the rights of families who have lost a loved one in an auto accident, including what the law will allow for damages and compensation for injuries and loss of life, call the Ackerson Law Office at (502) 882-5176. You can also email attorney Brent T. Ackerson directly with you questions. by clicking here.