Laurel County, Kentucky Car Crash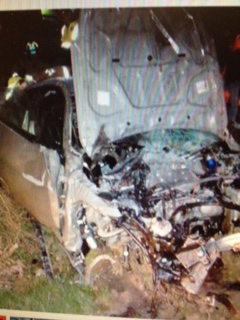 Tuesday Night in Laurel County, Kentucky a single vehicle accident occurred and seriously injured two young men. The accident occurred along Wyan Road, west of London, Kentucky. The vehicle was a Nissan 300Z, driven by Cameron Harville, age 23. The car reportedly went off the road, traveling nearly 40 feet and crashed head-on with a tree. Both the driver and the passenger, Michael Cornett, age 23, were airlifted to UK hospital to be treated for their injuries.
While it is unclear what caused this auto accident, under Kentucky law, drivers of motor vehicles owe a duty to others, including their passengers, to remain in control of their vehicles and to avoid causing injury to others, including passengers in the vehicles. As such, the passenger, Mr. Cornett, has a Kentucky personal injury claim (click here for a link to information related to legal damages that are recoverable and compensable under Kentucky law) against the driver of this vehicle and the insurance company which insured it. He can seek legal damages to cover his medical bills, lost wages, and pain & suffering from this accident.