Henry County, Kentucky: Amy Perkins's Family Has Legal Recourse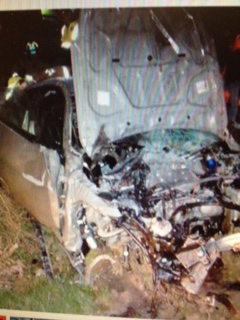 A Single vehicle crash in Henry County, Kentucky has resulted in the death of the driver, Jeremy Talbott, age 35, and the passenger, Amy Perkins, age 32. The car, driven by Talbott, was traveling east on Highway 146 when it went off the road and hit a tree. Both the driver and the passenger died at the scene.
Amy Perkin's family has legal claims related to the death of Amy from this car crash. She as the passenger cannot be responsible for the crash and therefore, her family, via establishing Amy's legal estate, can file a wrongful death claim against Talbott's Estate and his insurance company. This is a case where Amy's family is afforded a Kentucky Wrongful Death Claim under Kentucky Law, whereby they can seek justice for her lost life and claim damages that would include her lifetime lost earning capacity. Amy being so young would place the damage calculation from this claim in substantial sums.
At the Ackerson Law Offices, we focus on death claims. These types of claims relate to seeking civil justice under the law for injuries and deaths that result from other's conduct. Kentucky civil law tries to right negligence and other legal actions by compensating people and families economically for their losses. While no one can economically replace a life lost like Amy Perkins, her family under the law has legal claims to help the family cope with the loss economically. These funds often help families replace lost income due to the accident, pay for funeral expenses, help out with the costs of therapy related to the accident, and much more. Under the law, it's what the family is entitled to, and is why we as drivers carry insurance to help cover.

For more information on the legal rights of families who have lost a loved one in an automobile accident, Contact the Ackerson Law Offices and Wrongful Death Attorney Brent T. Ackerson at (502) 882-5176.