Kentucky Pedestrian Killed While On Expressway After Car Breaks Down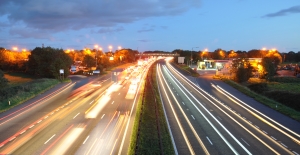 The Victim, age 56, of Louisville, Kentucky died Monday night due to injuries he sustained after his car broke down on the expressway, and he was attempting to flag down help. The Victim was stuck by another vehicle on the ramp from Phillips Lane and Louisville Airport. While no charges have been pressed against the other driver, fault in this case is still undetermined. The Victim leaves behind a wife and children. Vandeveer's family has suffered a huge lose, for which the Kentucky Courts will allow an avenue for recovery.
The Victim's family will need to setup an Estate through Probate, which will empower them to handle wrapping up his affairs and transferring his assets to his wife and children. Additionally, the Estate will be in a position to seek recovery of medical bills, funeral bills, loss of consortium claims, and a claim for a lifetime of lost wages/earning potential from both the other driver & the other driver's insurance company and from the Victim's own insurance company. This type of action is known as a wrongful death claim. While the legal system cannot bring the Victim back or lessen the pain his family is experiencing, it can provide a recovery financially for the family so they can be assisted in moving their lives forward and provide the money that they have lost as a result of this tragedy and the money that the Victim would have earned for the family over his lifetime.
Fault isn't an issue at this time, and unless a person is 100% at fault, Kentucky law allows for a recovery of damages on a percentage basis. This is known as comparative fault under Kentucky Law. For example, under comparative fault and Kentucky law, a person injured or killed could bear 80% fault for an accident and the other party only bear 20%, and the party injured or killed who bore 80% fault could seek recovery of the 20% from the other party and their insurance company. Under such a theory, if the damages were calculated at $500,000.00 from an accident where a person was injured or killed, the recovery allowed under such an 80/20 split of fault would allow the injured or killed party to recovery $100,000.00.

Families who have loved ones injured or killed in auto accident have a legal right under Kentucky law to seek recovery of the damages related to these types of accidents, even when their loved one may bear some fault for the accident.
For more information on the rights of people injured or killed in auto accidents or pedestrians hit by motor vehicles, contact personal injury & wrongful death attorney Brent T. Ackerson and the Ackerson Law Offices at (502) 882-5176, or email us at by clicking here