Lancaster, Kentucky Man Was Killed While Riding His Motorcycle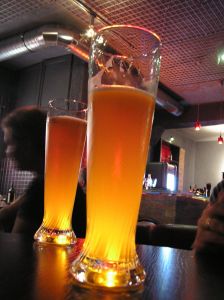 Cecil Johnson of Lancaster, Kentucky, age 61, died late Saturday after his motorcycle left the roadway, struck a ditch and flipped several times. The Kentucky motorcycle accident occurred on Moran Mill Road in Madison County, Kentucky. Alcohol is a suspected factor. This was reported as a single vehicle accident.
Anytime a person is injured or killed in motor vehicle accident, the family of the person killed should have the accident thoroughly investigated. The investigation in cases of single vehicle alcohol related accidents involve where was the person travel from and to. Where had the deceased been drinking. In Kentucky, motorcycle and car accidents that involve alcohol can lead to "dram shop" liability. "Dram Shop" laws are aimed at punishing bars and restaurants that over serve alcohol to persons that then injure themselves or others. Mr. Johnson's family should investigate the level of alcohol in Cecil Johnson's body at the time of death, and if such was excessive, then investigate where he'd been drinking.
Wrongful death claims in Kentucky can be brought by the families of persons over served by bars and restaurants.

Dram shop laws also work to protect innocent victims of persons who cause accidents and injury due to being drunk. In cases where innocent persons are injured or killed in DUI related accidents, the bars or restaurants that over served the drunk driver can be liable to the families of persons killed in DUI accidents or persons injured in DUI crashes.
For more information on the rights of families who have lost a loved on in a alcohol related accident or the rights of persons injured in an alcohol related accident, contact Kentucky injury attorney Brent T. Ackerson and the Ackerson Law Offices at (502) 882-5176 or via online/email by by clicking here.