Kentucky Woman Sentenced To 35 Years For DUI Related Death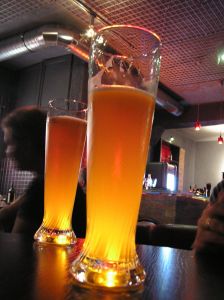 A Louisville Kentucky woman has been sentenced to 35 years in jail for the DUI related death of an 11 year old boy. The child was riding his bike through a neighborhood when he was struck and killed by an automobile. The driver of the car was reported to have a blood alcohol level of .266, which is over three times the legal limit.
People who injure others due to DUI related accidents can not only be punished criminally, but also civilly. The victims and/or the families of the victims can bring civil lawsuits claiming damages for personal injury matters and wrongful death claims. These types of cases help the victims and their families pay medical bills, lost wages, and other economic losses. These cases also send a message to the community that DUIs won't be tolerated, and financially punish the offenders.

For more in formation on DUI related accidents and wrongful death claims, contact the Ackerson Law Offices at (502) 882-5175, or email accident injury attorney Brent T. Ackerson (by clicking by clicking here).