Kentucky Swimming Pool Attorney: Six Old Girl Drowns In Hotel Swimming Pool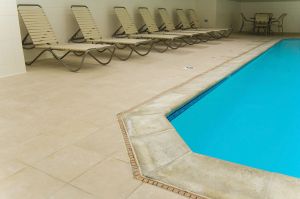 Six year old Ron-deja Lynn Stevenson was pronounced dead Tuesday at Kosair Childrens Hospital in Louisville, Kentucky after being found Saturday at the bottom of the Holiday Inn Lakeview swimming pool. The cause of death has been determined to be complications from a near drowning. The child had been found in the pool by another child around 10:15 p.m. and was rescued from the bottom of the pool by a man whom was informed that the girl was at the bottom of the pool. The child was given CPR at the scene and transported to Clark Memorial Hospital, stabilized, and then transferred to Kosair Hospital for further treatment. The child however never regained consciousness.
Unsupervised swimming pools can be extremely dangerous. Owners of pools have a duty to protect young children from falling in and drowning. This is yet another example of a tragedy that may have been averted by proper supervision.

For more information on the legal rights of families whose children have drown or been injured in a swimming pool related accident, contact Kentucky swimming pool attorney Brent T. Ackerson and the Ackerson Law Offices at (502) 882-5176 or contact our office online. by clicking here.